Training and coaching
UX, PM, And Design Thinking
2 or 3-day custom in-house courses for 16 to 24 people

On-site and remote coaching during a project for hands-on training

UX design, Design Thinking, or Product management
There are a lot of tools in the Design Thinking toolbox and it's almost impossible to cover them all, so we customise the training and coaching to cover the most relevant subjects for your business. 
An introduction: UX, Design Thinking, or product management
The remarkable business benefits of a positive customer experience
What User Experience (UX), User-Centred Design (UCD), Design Thinking, and Lean are, and how they relate to one other.
The 5 stages of Design Thinking as well as the principles needed to be effective at it. 
Understanding your customer 
Face to face contact with your customers is essential to designing a great customer experience. Observing and interviewing customer at the outset leads to better design and a smoother process for the project.
How design research differs from market research and why you need it.
What different research methods exist from in-depth to 'budget'.
How to run effective research session with real customers.
How to deduce meaningful insights
Problem definition and ideation
To have a great product, you need to understand what problem it's trying to solve then give yourself and your team permission to come up with solutions. 
How to define problems with affinity sorting, personas, scenarios, problem statements and jobs-to-be-done.

Mapping out current experiences using user journey maps

Effective techniques for enabling good ideas to arise during ideation sessions.
How to prioritise ideas and features to deliver the best user experience within the constraints of your busines.
Prototype design
Learn best practice techniques to create cost-effective prototypes
How a 'prototyping culture' can allow project teams to create higher quality designs faster

Understanding how to learn from prototypes, MVPs and experiments

Quick and effective ways to develop interactive prototypes ready for testing
Principles for good UI design
Top usability and interaction design patterns make your interfaces more effective and easier to use.
How human psychology affects the adoption, learning and use of interactive products
Useful design patterns to remember when creating web sites and web apps.
Usability testing
Observing users as they try out your prototypes is the best way to improve usability.
Getting valuable feedback as possible.
The best ways to run a task-based usability test.
Knowing how to be wrong and preparing for it.
How to iterate quickly on feedback to get even better results
Implementation 
Introducing Design Thinking into an existing team can be difficult, so we will look at ways to implement it without slowing down your development too much. 
Setting up an MVP
Assisting with user story prioritization
How UX works with Agile
Measurement 
All of this customer-centric stuff is pointless if you don't see success. We discuss what success looks like, how to measure it and how to learn from failure. 
How to overlap qualitative and quantitate data
Identify the metrics that matter to set good success criteria
Using metrics for Lean experiments
How to spot vanity metrics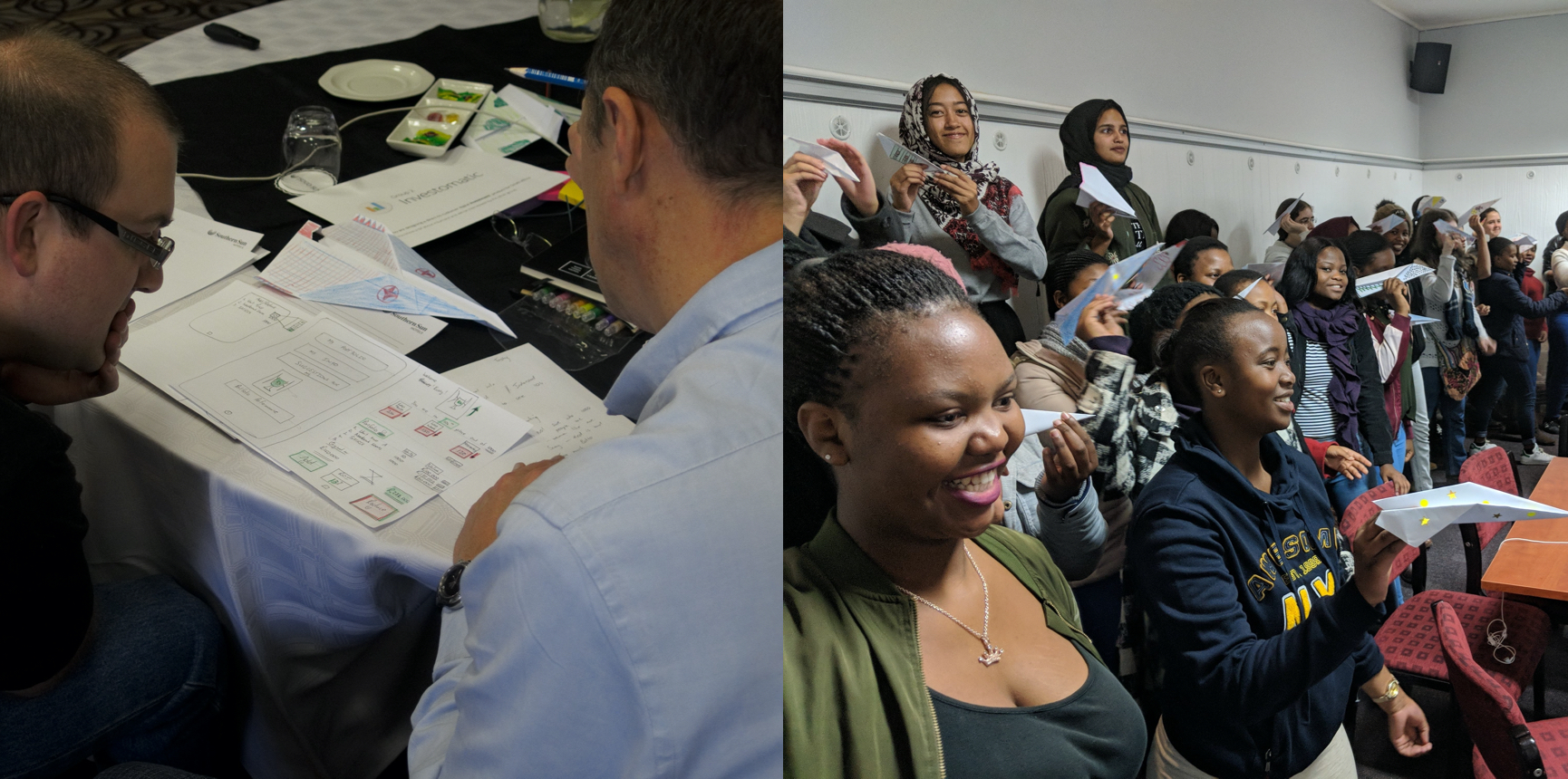 Book your UX, PM, or Design Thinking course today
or let's workout how we can coach your team on a live project.
Contact us