UX Evaluations
Sites, Apps, & Protypes
Quickly find out if your site follows global and local best practices.

Each page is reviewed and all issues are rated by severity. 

We use an extensive heuristic evaluation we have crafted over the years.

End off with a full report of our findings and 'quick-win' recommendations.
Are you are looking for a simple, cost-effective way to get feedback on your site or app without having to commit to a full research study?  A UX evaluation will get you a quick idea of how your site or app feels to a UX expert. It's a great starting point for longer projects or a fast way to uncover common mistakes on smaller products.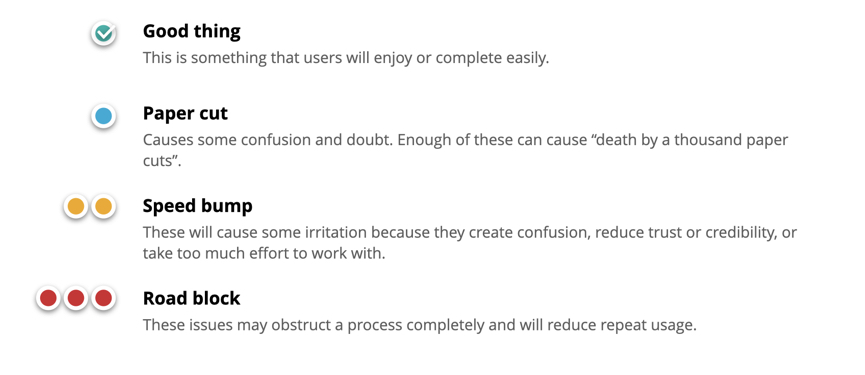 Drawing from extensive experience of South African users, we're able to see your site from their perspective to give a quick hypothesis of what we think might be some major issues. 
We then meticulously evaluate each screen and score it against extensive heuristics that we have crafted over the years. This is based on hundreds of hours of usability tests and international best practices.
Usability issues are grouped by themes, such as navigation, form design, and affordance. Each issue is measured and rated in terms of its overall impact to help you prioritise fixes.
Recommendations – built on UX theory and best practice – are flagged alongside each issue for ease of reference.
This entire process takes a few days to complete, after which you can assess the recommendations and decide on next steps.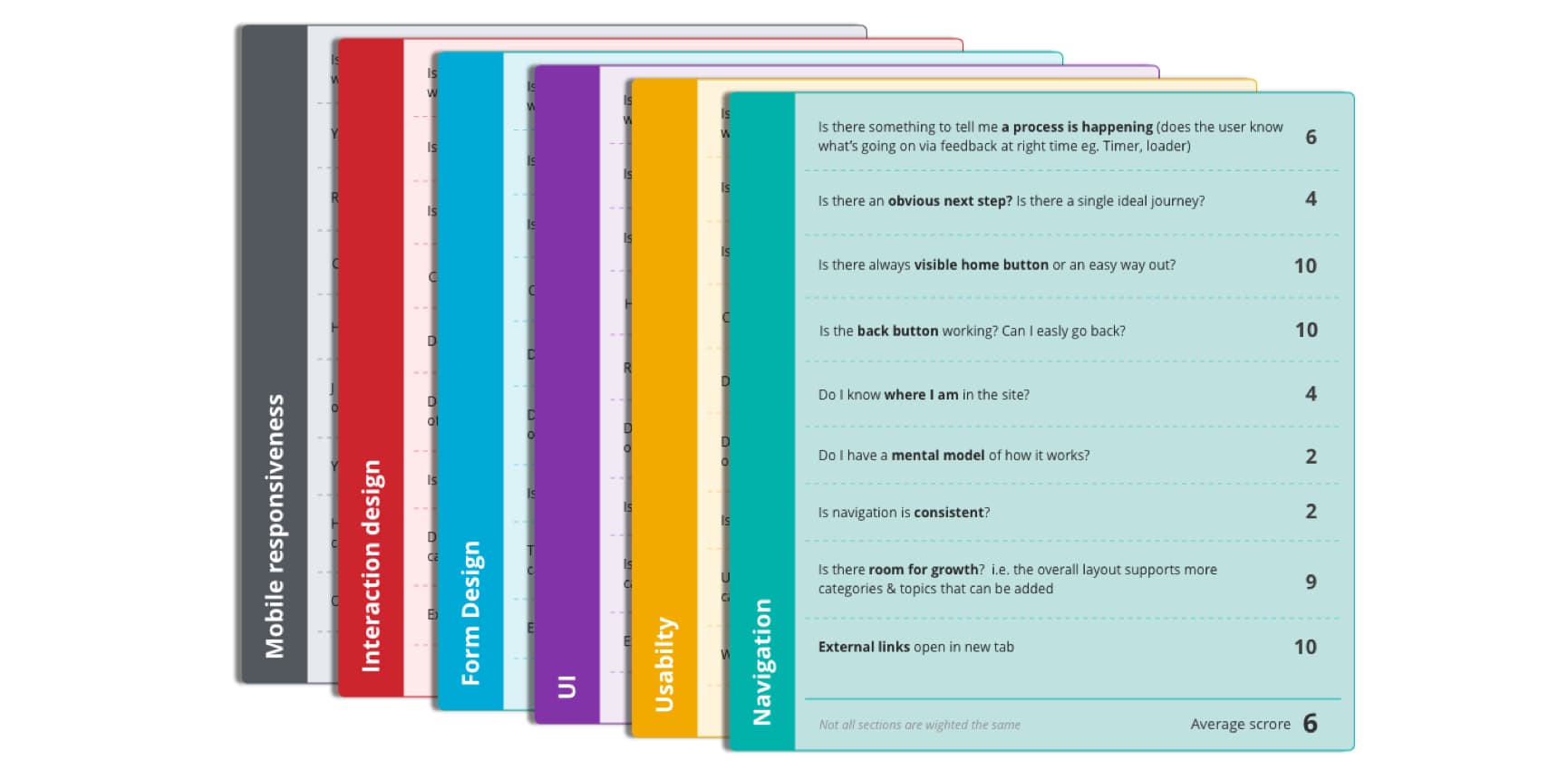 Get quick feedback on your designs
using international best practise and our extensive experience in the South African market.
Contact us